Subscribe to the CollinGOP Newsletter
NOTICE OF ADDRESS FOR PLACE ON BALLOT
Notice is hereby given of a drawing to determine the order in which the names of candidates are to be printed on the ballot for the election to be held on Tuesday, May 24, 2022 in Collin County, Texas. The drawing will be held at 1pm on March 10, 2022 at 2963 15 th St., Suite 2891, Plano, Texas 75075.
AVISO DEL SORTEO PARA UN LUGAR EN LA BOLETA
Por lo presente se da aviso que habrá un sorteo para determinar la orden en que aparecerán los nombres de los candidatos en la boleta para la elección que se celebrará el condado de Collin  at 1pm El sorteo tendrá lugar a las 10 de marzo,2022 a 2963 15 th St., Suite 2891, Plano, Texas 75075.
The biggest impacts in your community starts with you!
The CollinGOP is dedicated to protecting our liberty by supporting and electing officials who are firmly grounded in the founding principles of our country. With strength in numbers, help keep Collin County and Texas strong by actively participating.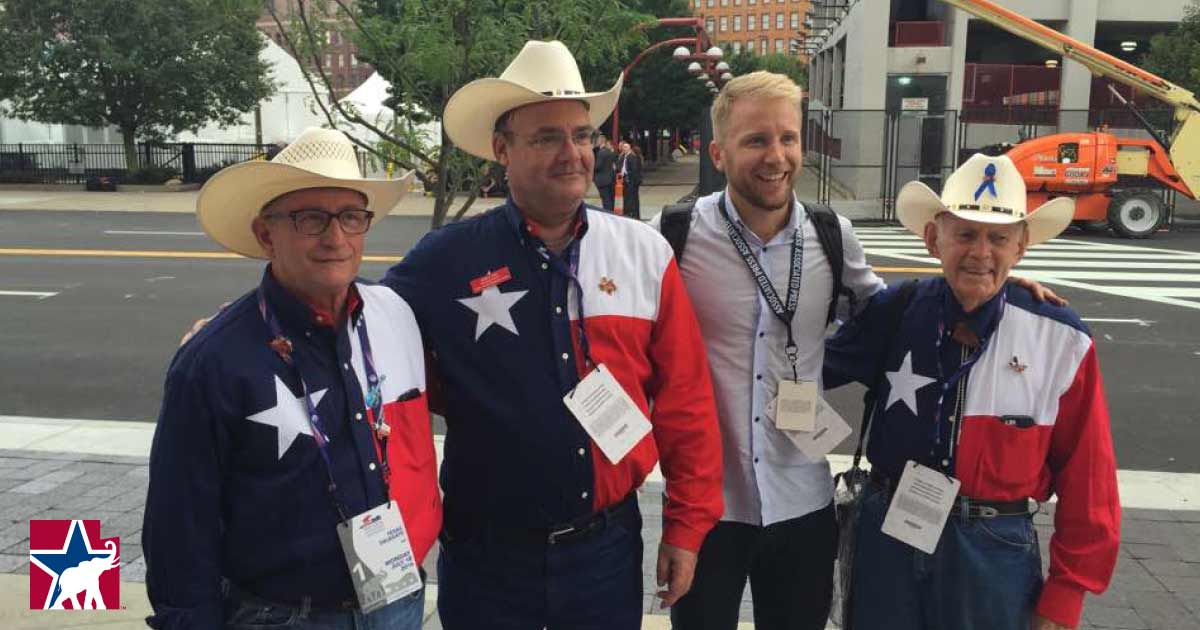 Republican Clubs
Join one of the many Collin County Republican Clubs today and get connected with other like-minded Republicans in Collin County. We've got clubs for men, women, all ages, and all share the common belief in putting Republican principles into action in Collin County.
Texas Values are Republican Values
We uphold the founding principles of liberty, private property, inalienable rights, and equality before the law, and we celebrate our diverse and common American heritage, and traditional values. The Republican philosophy is a true reflection of these principles and has led to prosperity in the United States and Texas.
U.S. Representative Van Taylor informed his supporters and the Republican [...]
Election Results The results of the 2022 Collin [...]
We hope you and your family have a wonderful Christmas and Happy New Year!